New Arrivals Shopify app
Automatically tags your products when you got new arrivals...
...then untags them after a specified period of time.

7 days free trial – then $5/month
The App
...is simple, fast, reliable and secure.
Configure it in seconds and never think of it again.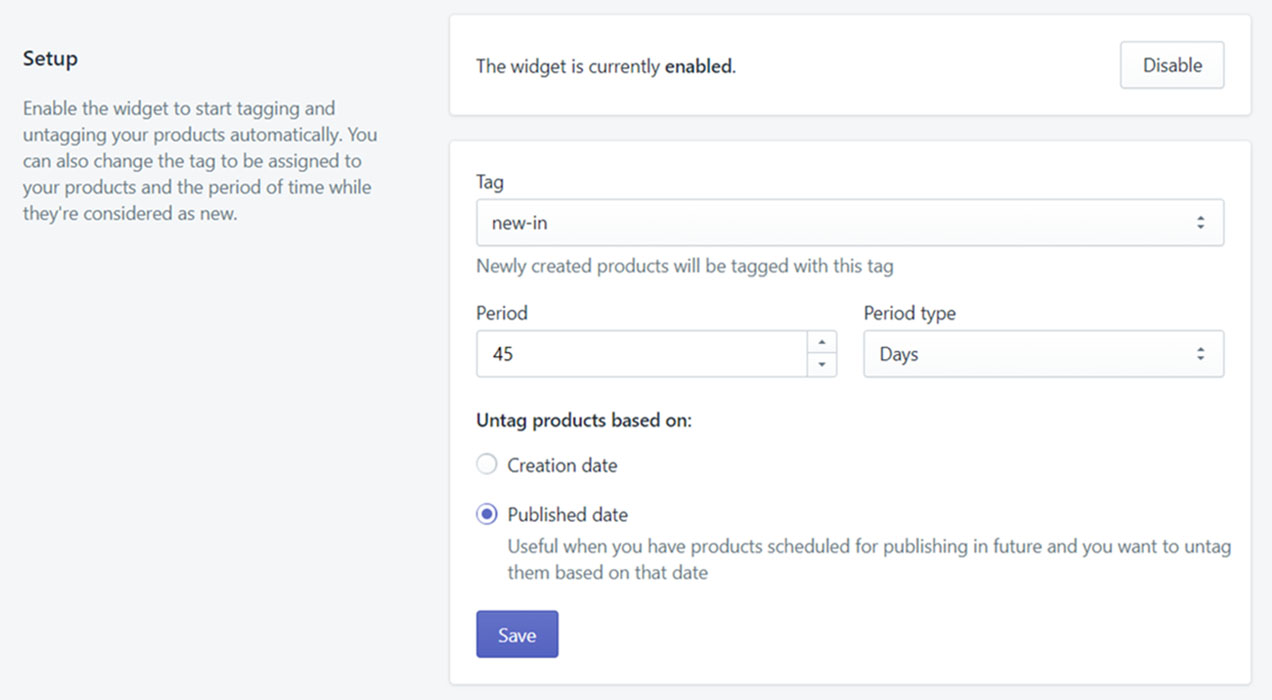 Simple
A few configurable options – you can't go wrong with it.
It does one thing and does that good.
No developer/assistance needed.
Reliable
Hours spent to make it reliable as Swiss Watches.
Tested thoroughly to avoid any issue.
Bug Shall Not Pass!
Secure
We only get the information required for the app to work.
We don't store any information about you or your store.
We don't pass any data to 3rd parties.